A Luxury Hotel in Shropshire
A luxury dog friendly hotel in Shropshire. All 37 of our bedrooms offer spectacular views of the rolling countryside to the front, or glorious Hawkstone
Gardens to the rear. Our bedrooms; complete with luxurious Elemis toiletries, fluffy robes and slippers allow you to truly escape the day to day and retreat to your own countryside getaway nestled within the rolling hills and ancient trees.
Our butlers, poised and ready to serve you offer elegant and attentive service throughout your stay with us. We are delighted to offer you a range of bedrooms and suites; from the paired-back luxury of a classic bedroom, to the grand suites designed with the utmost luxury at their heart.
As a luxury wedding venue in Shropshire, we also have a bridal wing for you to prepare on your big day including a 7ft Emperor bed.
Hawkstone Hall's guests and visitors also have exclusive access to more than 7,000 of the world's top newspapers and magazines every time you visit and
stay with us. The newspapers and magazines are updated everyday in hundreds of different languages as soon as they're are available on shelves by using the PressReader app.
We are proud to be a dog Friendly hotel, we even provide 'Yappy Meals' for your pooch, a goody bag full of treats and a pet check-in card. Please advise on booking that you'll be bringing your pet with you.
An additional £20.00 housekeeping fee will apply* dog friendly hotel bedrooms are limited.
With an abundance of natural light by day and a breathtaking view of sunset by night, the Bronte Suite's 15 panoramic, large sash windows provide a beyond beautiful setting for that very special stay. Guests enjoy all the luxuries of other suites, plus a private dressing area, a seven-foot empress sized bed, a banquette seating area for sunset drinks and nibbles and a private entry corridor. All bedroom rates include a full English a la carte menu and continental breakfast buffet in The Saloon restaurant.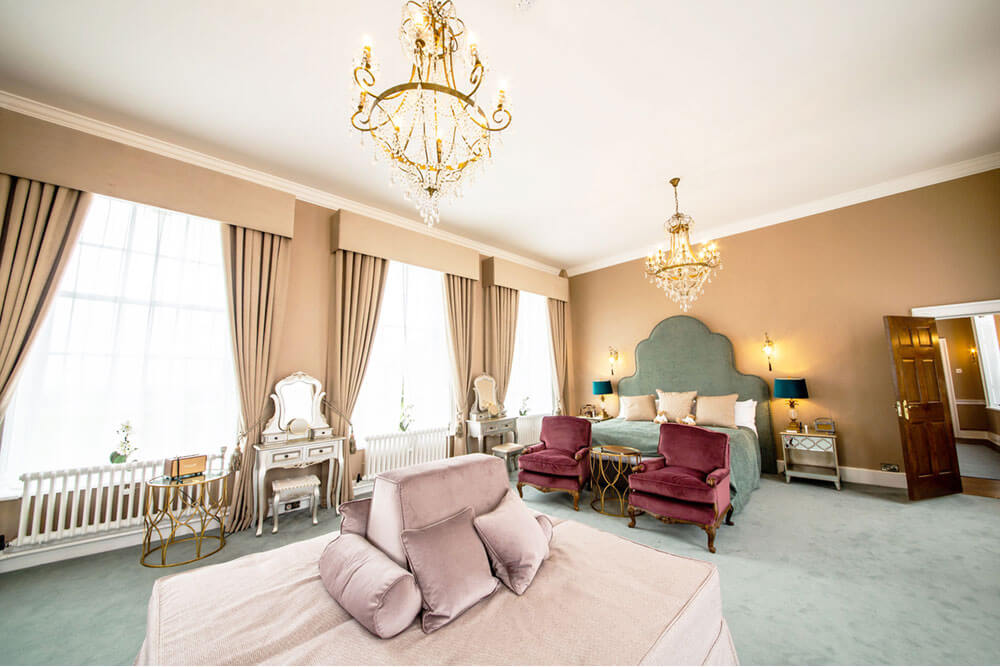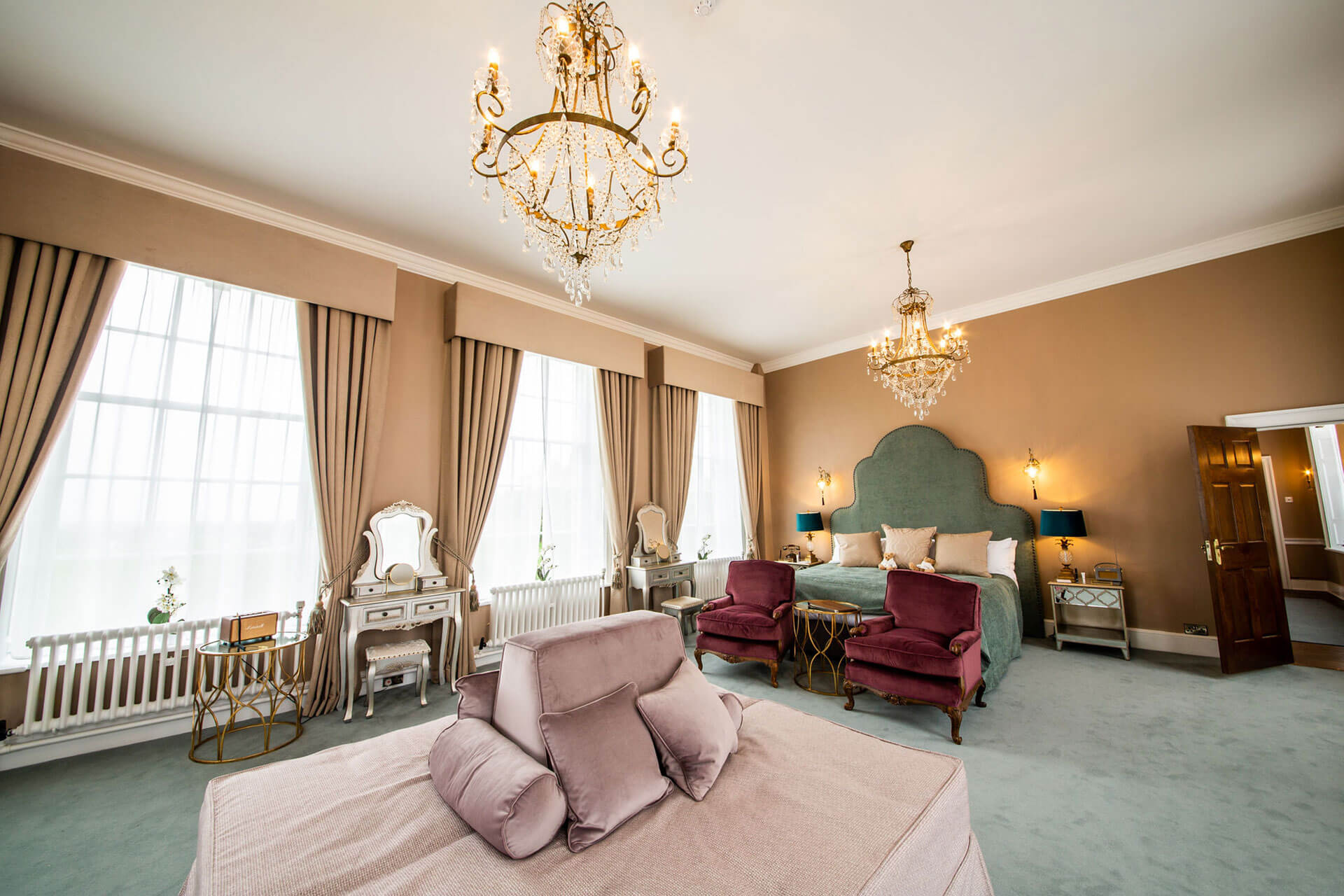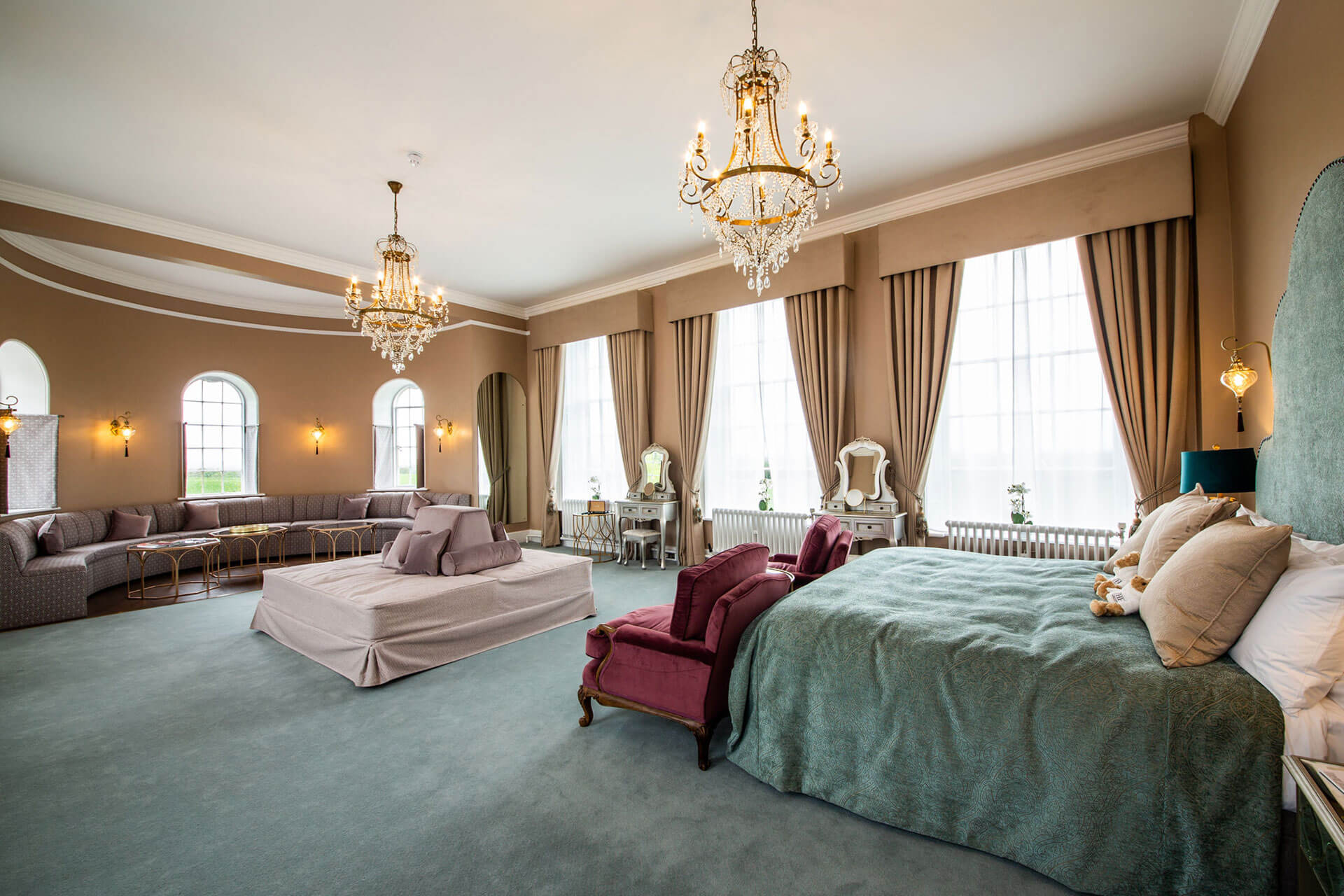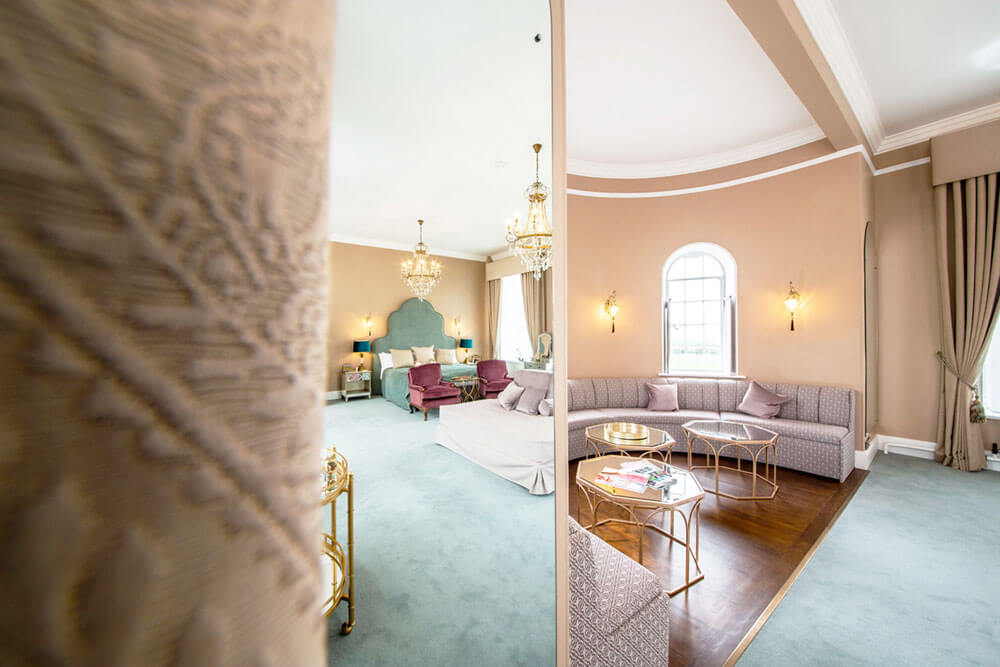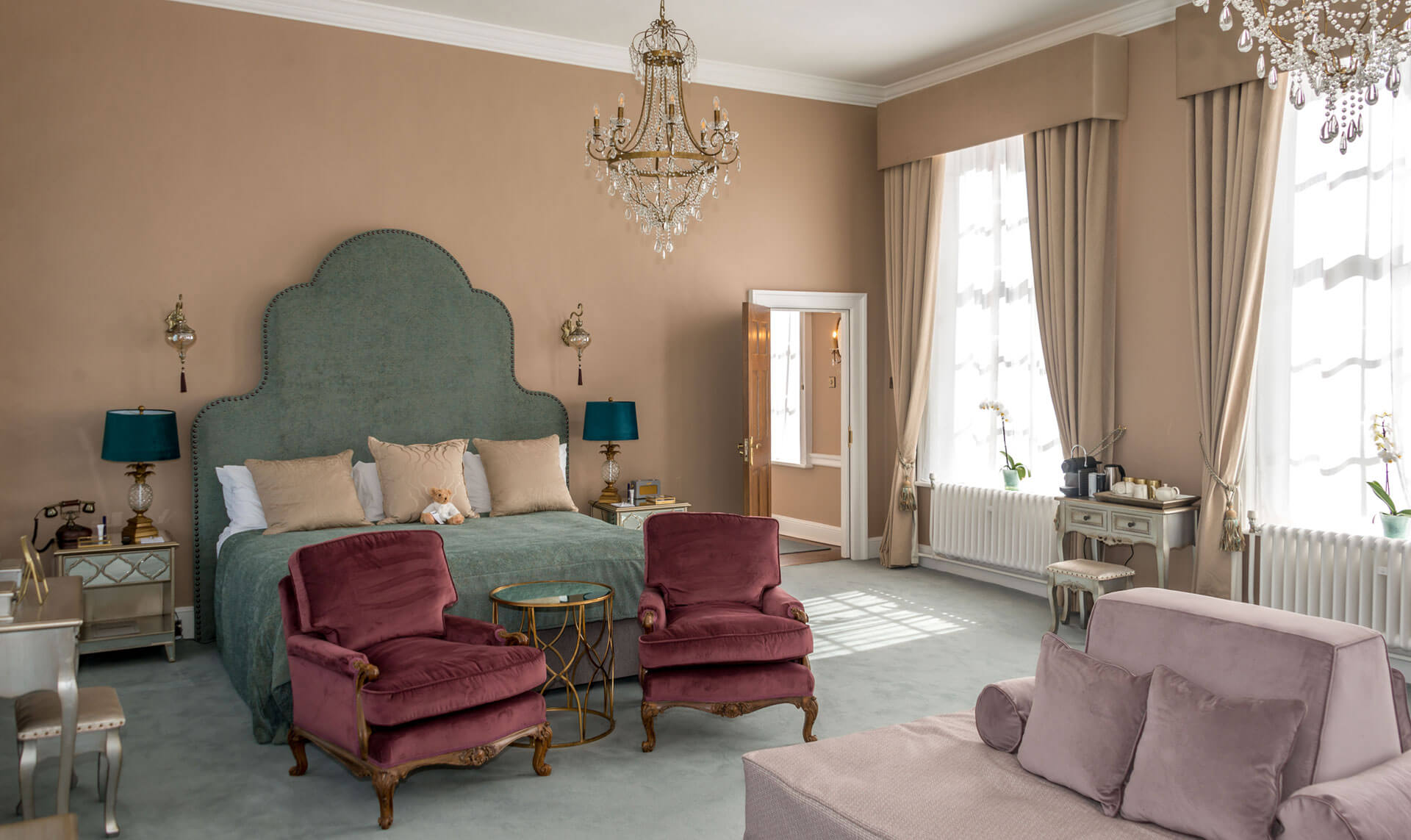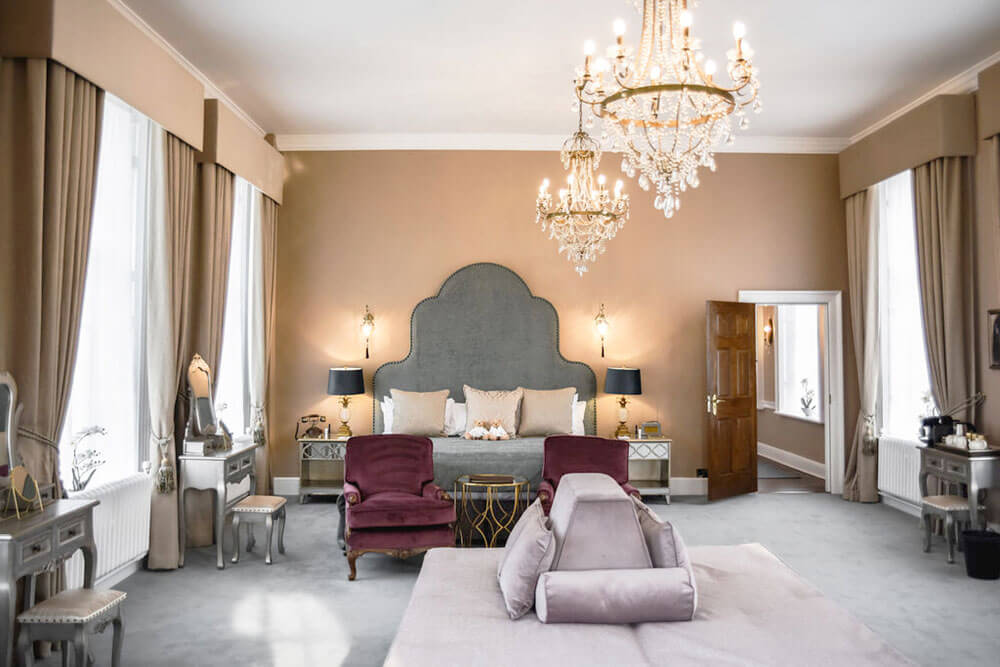 Beatrix, Woolf, Tennyson, Milne, Rowling, Austen, Wordsworth, Byron, Keats, Shelley, Du Maurier & Christie
Named after different poets of times gone by in the Hall's history, each one of our luxury suites is finished with the closest attention to detail. Guests enjoy a cast-iron roll top bath, each with it's own glorious countryside view, a super king-size comfortable bed, large and exquisitely designed bathrooms, a complimentary turn down service carried out by our expert housekeeping team and exclusive unlimited access to 'the pantry' for fresh treats and sweets during your stay with us. All bedroom rates include a full English a la carte menu and continental breakfast buffet in The Saloon restaurant.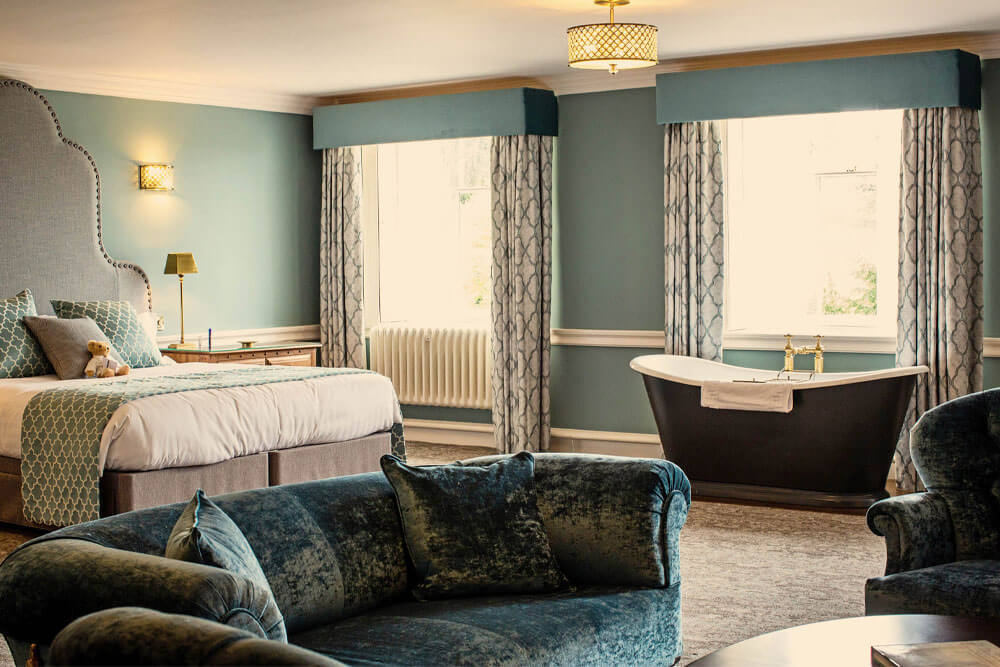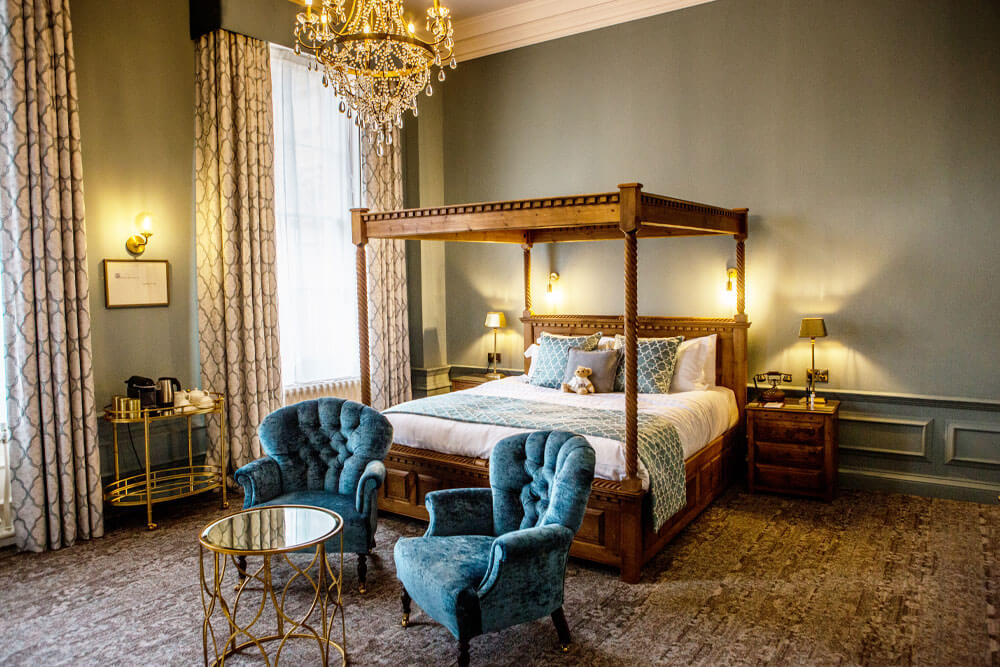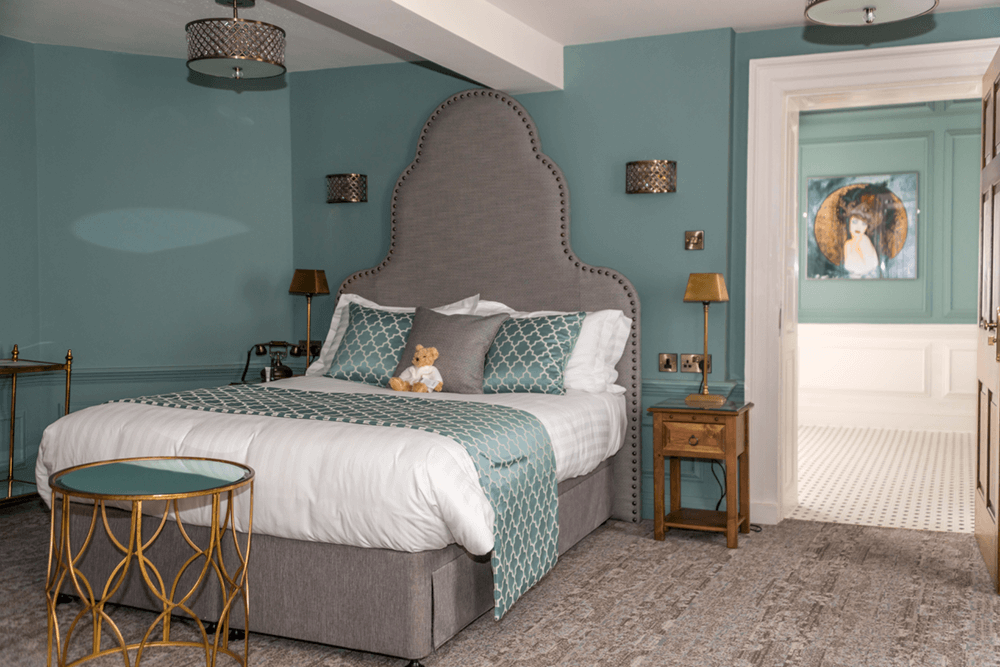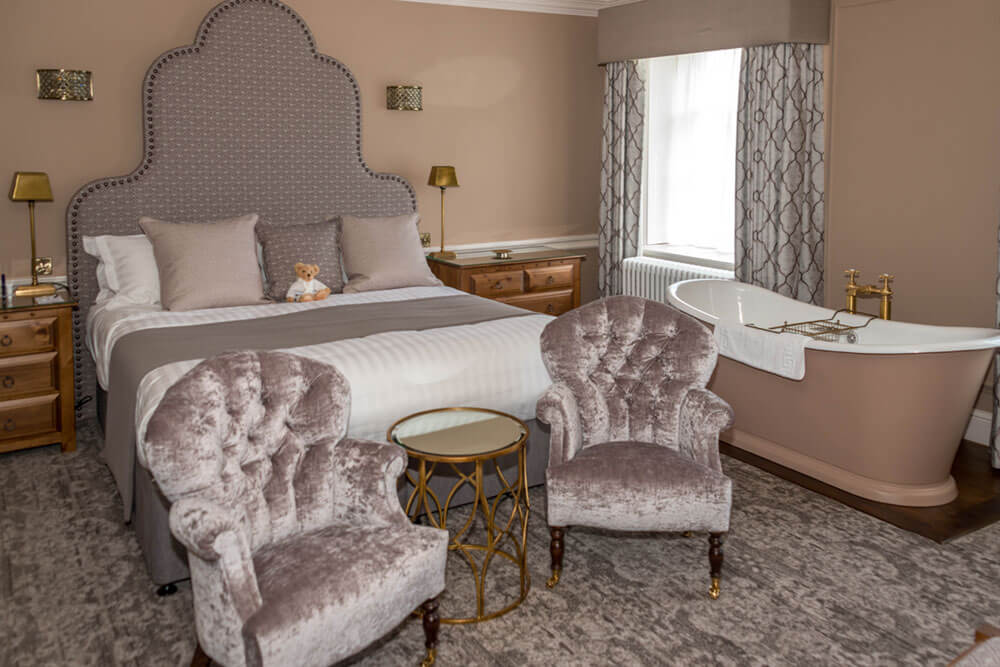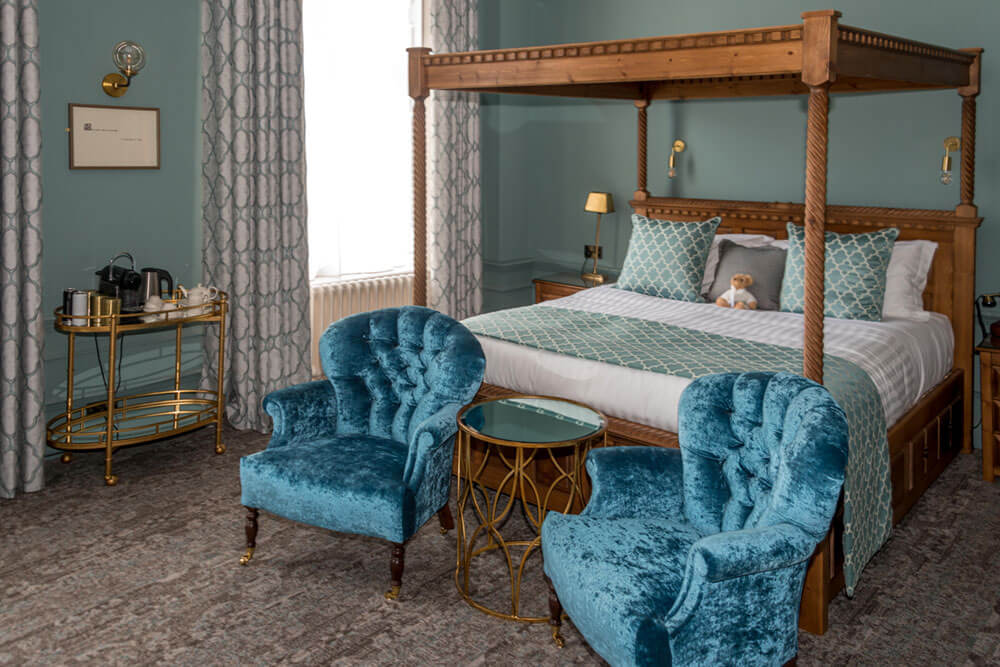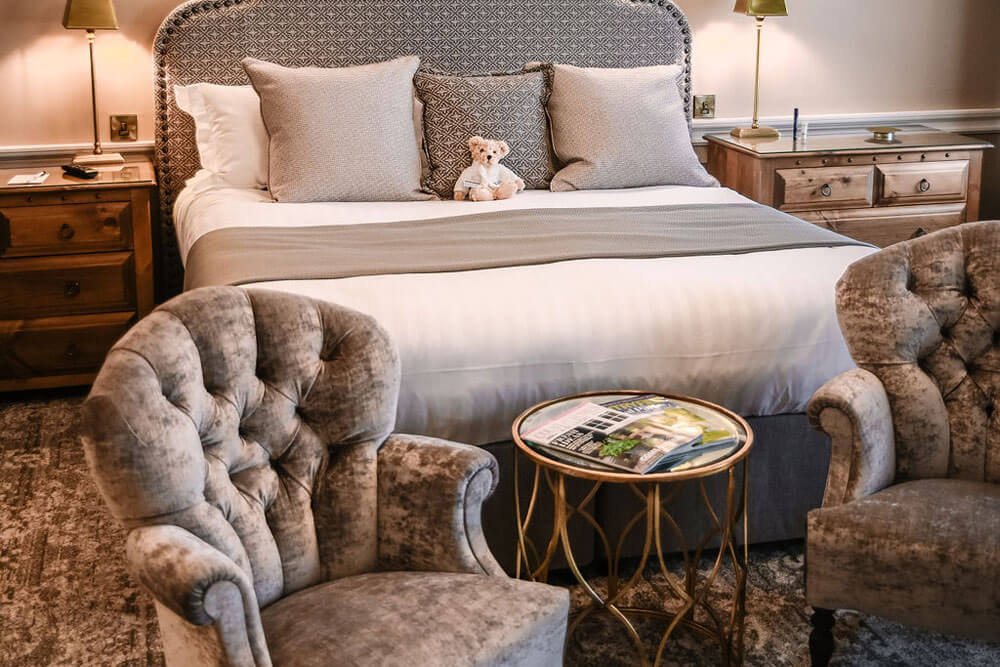 We stayed for two nights. The whole experience was excellent from start to finish. Even our dog Penny received 5* treatment. The food, service, staff, hotel, cleanliness and gardens are all fantastic. Can't wait to return
Located in the Orangery Wing, our classic double and twin bedrooms offer an elegant and fresh setting to retire to, with an abundance of natural light streaming through heritage sash windows in every bedroom. Guests enjoy fluffy robes and slippers, luxurious Elemis toiletries, gloriously comfortable king size or twin beds and easy access to explore the entire Hawkstone estate. All bedroom rates include a full English a la carte menu and continental breakfast buffet in The Saloon restaurant.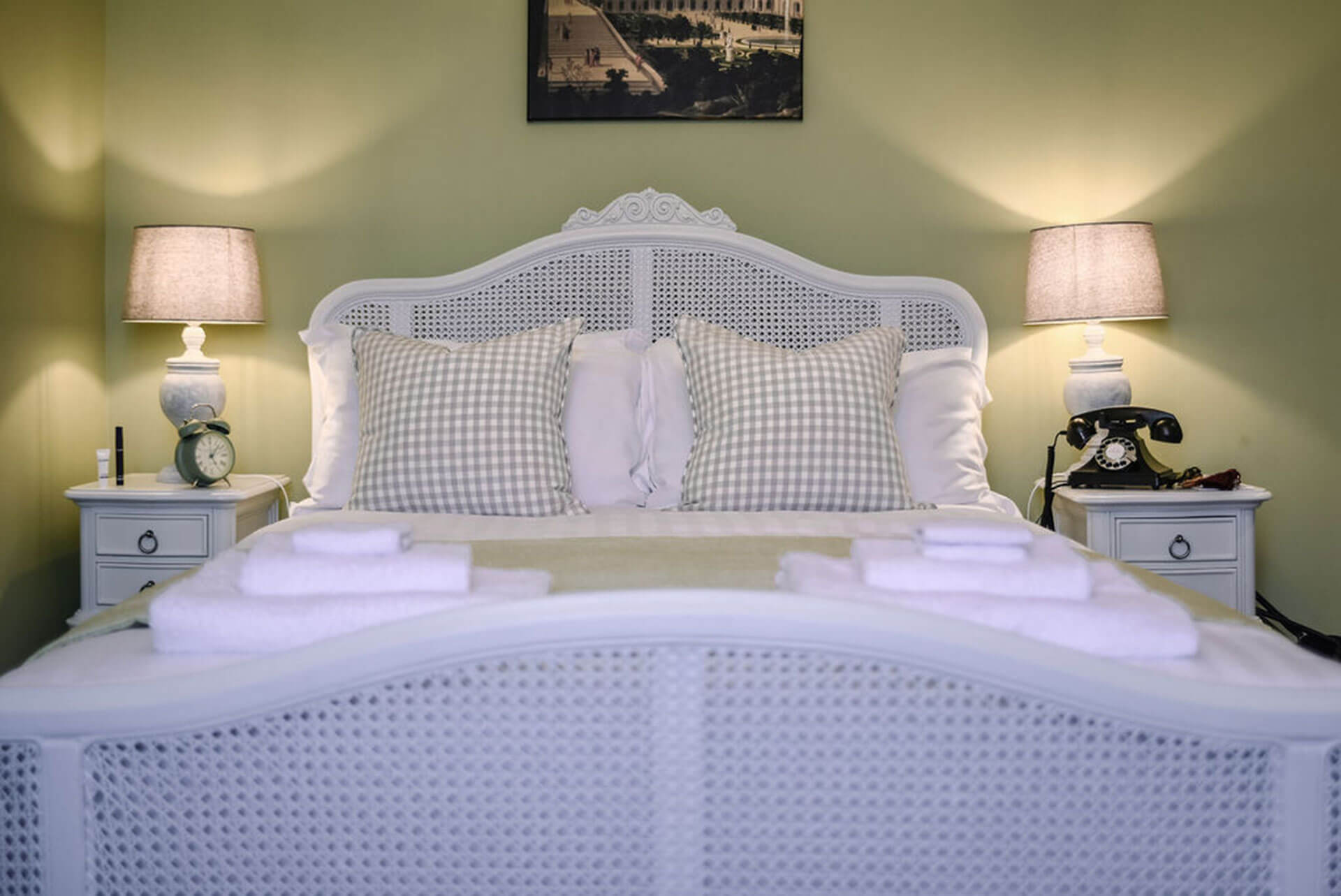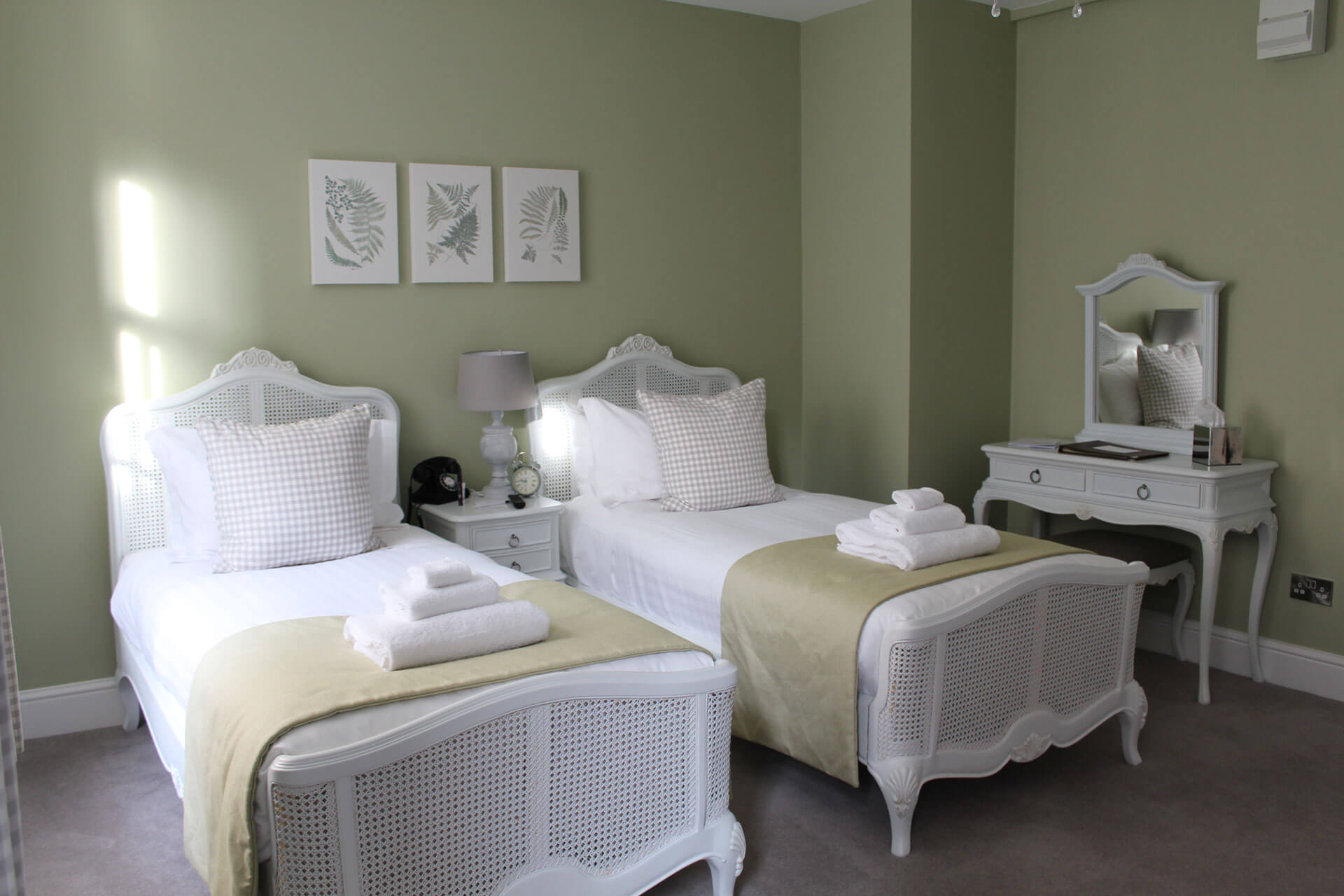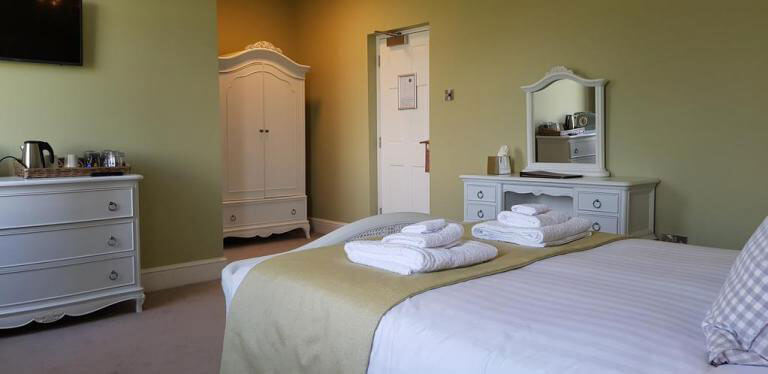 Beautiful building. Very attentive and excellent staff. Exceptional gardens.
The food, particularly the breakfast was superb.
I cannot recommend this hotel highly enough.
Excellent value for money
Hawkstone Hall & Gardens invites you to a Dinner, Bed & Breakfast Break like no other.
Our menus are a chiefly British culinary celebration created using strictly locally sourced and seasonal ingredients straight from our neighbours in the Shropshire countryside. This, coupled with a one-night stay in one of our classic double rooms makes for the perfect escape.